Golden Piano Tuning - Columbus Ohio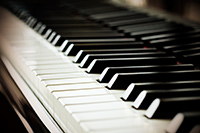 If you are here because you want Bill to research a piano in terms of age and/or history and you have your piano's brand name and serial number, you are in the right place. This research is done remotely and the results will be e-mailed to you within 1-2 business days of when payment clears. You may either pay on-line via Pay-Pal or you may postal-mail a check to Bill.
 Be sure to include the piano brand and serial number with either your on-line payment (look for "Add special instructions for the Merchant" on the PayPal check out page) or postal-mailed payment. Feel free to contact Bill if you have any questions. Here is Bill's mailing address for those making postal payment: Golden Services, Inc. PO Box 1621 Westerville, OH 43086-1621
Piano Research Information – Purchase
Piano research – piano age only $4.95
Piano research – piano age and history $14.95
Follow me!