Golden Piano Tuning - Columbus Ohio
Tips For Donating A Piano

All about piano donating!
If you have an old piano that you just want to donate to get it off your hands, here are some thoughts for consideration.
Does it play? What condition is it in?
If your piano has many broken keys, broken or missing piano wires, the pedals don't work, etc., you may be better off to have the junk collector come and take it away. If your piano does not have these types of problems, it may still be usable by someone. Read on…
Clean up your piano
Wipe the finish with a soft, damp cloth and then dry the finish. Don't use oils or polishes and never spray anything on or around the piano. Clean the keys with a cloth and a warm, mild soapy solution. Pull the cloth toward you as you clean the keys.
Advertise your piano
CraigsList is a great place to advertise your piano for sale. You can also advertise it for next to nothing at eBay. Other good places to list your piano for donation are FreeCycle and PianoAdoption. Be sure to include photos of front view, side view, keyboard, and if you can, raise the lid and get a photo looking inside. Include all the helpful information you can, such as a) do all keys play, b) when it was last tuned, is there anything that does not work or is missing, broken, etc. Honesty is the best policy!
NOTE: Sadly, there are scammers out there who are listing pianos for sale/donate as well. Some things you can do to protect yourself are to use temporary or fake email addresses and phone numbers. Facebook is safer than CraigsList because you can insist that you access their personal FB page to see how old their page is and how many friends they have over the years.
Call potential recipients
If you are having trouble finding someone to take your piano off your hands, here are some places you can contact: senior centers, schools, colleges, churches, nursing homes, community centers, dance studios, fraternal organizations, veterans organizations, and clubs (See additional places, below, in an extended list.). Also consider the "we buy used pianos" people – check your local newspaper. You can even give places like or the Salvation Army a try, they may say no, but they may have a need that just popped up. Volunteers of America, per their website, no longer accepts pianos or organs.
Consider the moving cost
Even if you give the piano away, your recipient may still incur a cost to move the piano. While we do recommend you use a professional piano mover, if you can assist with the move, you may be able to better "close the deal."
DONATION OPTIONS
Here is a Central Ohio organization that may take your good quality, used piano for donation, Habitat for Humanity.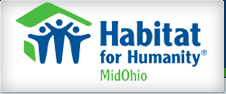 Habitat for Humanity's Restore unit accepts working, used pianos. You'll have to deliver it to one of their locations as they have no way to come pick it up.
There also some national organizations that take piano donations in cities throughout the United States, including The Beethoven Foundation and Pianos for Education.
And, some additional thoughts about donating your piano from Piano Buyer.
Other organizations to contact include:
– Senior centers
– Schools
– Colleges
– Charities
– Churches
– Senior centers
– Nursing homes
– Retirement homes
– Community centers
– Dance studios
– Fraternal organizations
– Veterans organizations
– Art studios
– Clubs