Golden Piano Tuning - Columbus Ohio
Piano Movers – Columbus Ohio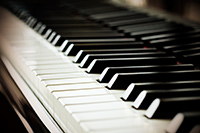 Piano Movers in Columbus and Central Ohio!
Here are some piano moving companies in the Columbus Ohio area to help you get your piano moved! Call them in the order shown below. (PLEASE NOTE: I am not a piano mover and as such, I do not move pianos.)
Integrity Moving Company

– Phone: 614-484-0049

– Web: www.integritymovingllc.com

– Over 30 years of experience as piano movers. Specializing in moving pianos, antiques, hot tubs, and gun safes

– I know the owner of Integrity Moving. They do good work and if there is ever a problem, they make it right.

– Columbus Piano Movers is now part of Integrity Moving Company

– 2050 Corvair Blvd., Columbus Ohio 43207

– Courtesy of Bill Golden, Piano Tuner, Columbus Ohio

Davis Piano Moving

– Phone: 614-846-4844

– Web: www.davispianomoving.com

– Since 1964, Senior Discount

– 637 Woodsfield Drive, Columbus Ohio 43214

– Courtesy of Bill Golden, Piano Tuner, Columbus Ohio
Piano Movers – What You Need to Know
Moving a piano is not usually a job for the faint of heart. Pianos are big, heavy, and despite their size, fragile. Because it is a musical instrument, it should be moved with care. And the chances are, you really love your piano and want the people handling it to move it with the reverence it deserves.
When selecting a piano mover, find out how long the company has been in business and how long they have specialized in moving pianos. A company that specializes in pianos is equipped to move your piano, whether it's a console or concert grand, from one location to another, safely delivering it in the same condition they picked it up, needing nothing more than to be dusted and tuned.
To ensure that your piano is moved by competent piano movers, obtain the following information:
1. Ask for information about how long the company has been in business.
2. Obtain copies of licensing and insurance.
3. Check client references and ask how the move was handled, level of customer service, whether the piano mover observed contracted time tables, and general satisfaction with the mover. Find out if there was any damage and what the piano mover did to repair the piano or compensate the owner. Look for them on Facebook – people post feedback there.
4. Ask for a description of the moving process, how the piano is packaged and transported, and what tools and equipment are used.
5. Find out what type and extent of training is offered. Lack of training can result in damage or injury, which can get messy from an insurance standpoint. Training is also an indication that they are not just hiring anyone off the street.
6. You might ask the piano mover for some examples of piano moving problems they've encountered to get a feel for how they handle the unexpected. There's no reason to hire a piano mover who doesn't know enough to avoid twisting piano legs or knocking off molding.
Moving a piano should not be undertaken hastily without planning or experience. Qualify your piano mover carefully to ensure the safe delivery of your piano.
SPECIAL NOTE: Make sure you check the working condition of your piano (keys and pedals) BOTH before and after the piano is moved. Sometimes, the wooden or metal connecting rods for the pedals will disconnect during the move. The moving company should be responsible for reconnecting them for you.
Questions about your piano? Contact Bill today